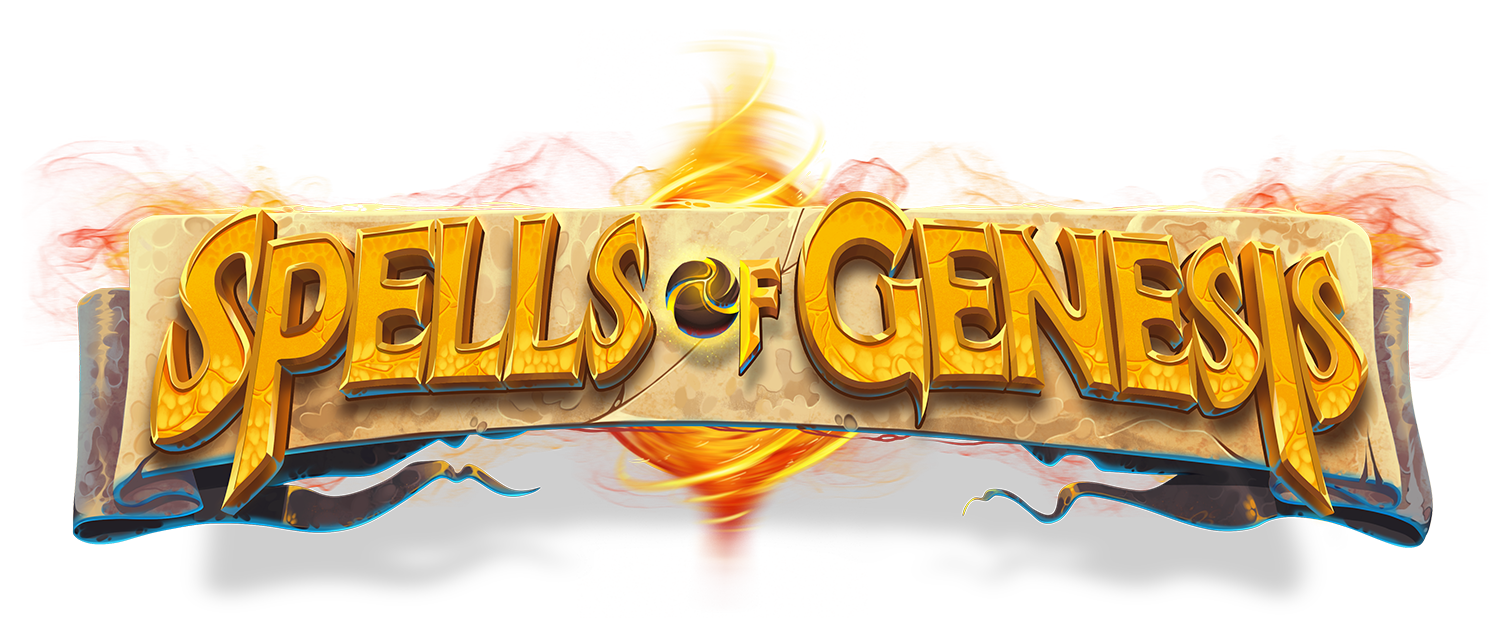 Spells of Genesis Going on Ethereum!
"Askian: Blockchain History"
Limited Card Series Now on Sale!
Spells of Genesis, the 1st blockchain game ever, is now becoming one of the first multi-chain games!
We are proud of what we've achieved together since 2014 when we've launched the idea of the "True ownership" of digital assets. Since then, we've been working hard on bringing new ideas and further helping the blockchain technology to become more mainstream, at least in the field of games and collectibles.
Enabling multiple blockchains inside our flagship game is a logical step, in line with our multi-chain approach.
Will all the existing cards be released also on Ethereum?
To start we have chosen just a few cards with strong historic and symbolic values. If this move raises a sufficient interest, we will schedule more of them and progressively migrate all the existing cards on Ethereum.
Will my Counterparty cards be moved to Ethereum?
For the moment, your cards on Counterparty will remain on Counterparty and fully in your possession. They will still be playable in SoG. A swap may be enabled later.
Can I exchange my Counterparty cards for Ethereum ones?
Not right now. The possibility of swapping Counterparty cards for Ethereum ones is a feature that may be enabled in the future.
If I have a card on Counterparty, will I get it automatically on Ethereum as well?
No, the cards on Counterparty and on Ethereum are independent, they won't be duplicated. 
How can I recognize if my blockchain card in SoG is a Counterparty one or an Ethereum one?
You cannot recognize this and you even don't need to. A Counterparty card and its equivalent on Ethereum enable both the same card in the game. If you have two cards in-game (one linked to Counterparty and another one to Ethereum token), one levelled-up and the other not, when selling one token (no matter on which chain) you'll always keep the levelled-up card.
Will there be any new cards released on Ethereum, i.e. cards that were not released on Counterparty before?
It is possible.
We will reconsider our cards release strategy after the evaluation of the pilot sales. We may release more existing cards, or launch a new expansion.
When will the Ethereum-based SoG cards be on sale?
The sales run from February 20, for 6 weeks. For more information, see here.
Which currency are the Ethereum-based SoG cards be sold for?
The cards will be sold for ETH.
Why are the Ethereum cards sold for ETH and not for BitCrystals or BitCrystals Ethereum?
The cards sales aim also at gathering some funds to further develop Crystal Suite products and SoG.
What is BitCrystals Ethereum?
We call "BitCrystals Ethereum" the ERC-20 we released for the 18 000 000 burnt BitCrystals (BCY) on Counterparty.
Can I sell my Counterparty cards or BitCrystals for ETH?
Not directly. Cards on Counterparty can be sold for BitCrystals, or other asset on the same chain.
Can I buy Ethereum cards for BitCrystals (BCY)?
No, the first cards on Ethereum will be sold for ETH.
How can I use my Ethereum cards in Spells of Genesis?
You will need to link your Ethereum address to the game. If you own at least one Ethereum-based SoG card, it unlocks the Orb Explorer private beta, where you can link your wallet to your game account. 
When I blockchainize a card, can I have it on Ethereum?
Not in the beginning. But if the SoG cards on Ethereum have a good traction, we will consider this option.
Bigger Community
Today, Counterparty is used by a very few people. By issuing some SoG cards on Ethereum we hope to attract more users. Our goal is to bring more players to Spells of Genesis.
More Features
By selling Spells of Genesis cards on Ethereum, we aim at funding the further development of Crystal Suite products and their further integration in Spells of Genesis.
New Opportunities
Many games are Ethereum-based. By making Spells of Genesis compatible with this chain, we're opening the door to potential collaboration with other promising projects!
BitCrystals: Multi-chain Currency

BitCrystals (BCY) was issued in 2015 as a token on Counterparty – protocol running on top of the Bitcoin blockchain. 
In order to adapt the coin to our current multi-chain product strategy, we burnt 18 000 000 BCY on Bitcoin blockchain and minted the same amount on Ethereum, as an ERC-20 token.