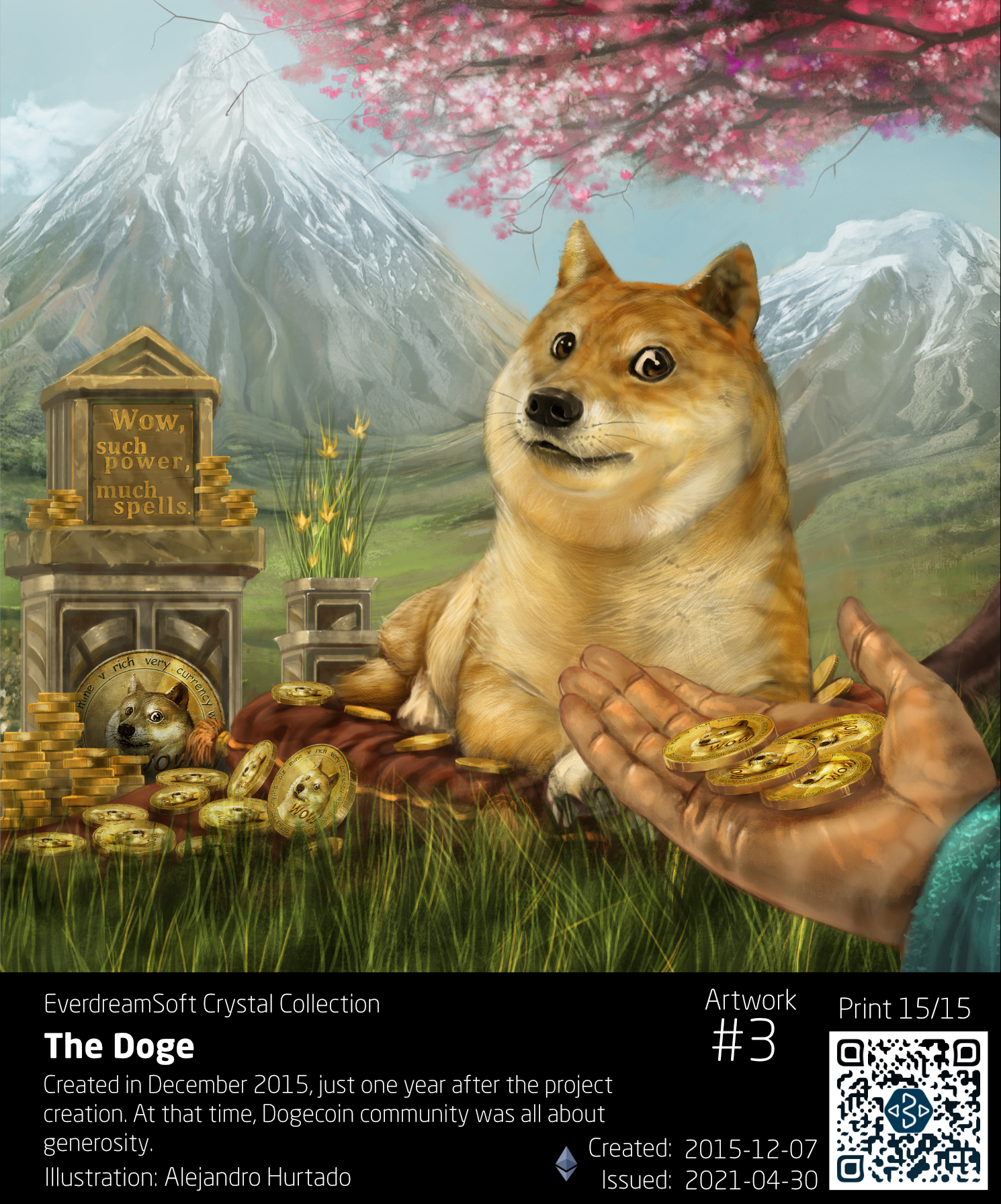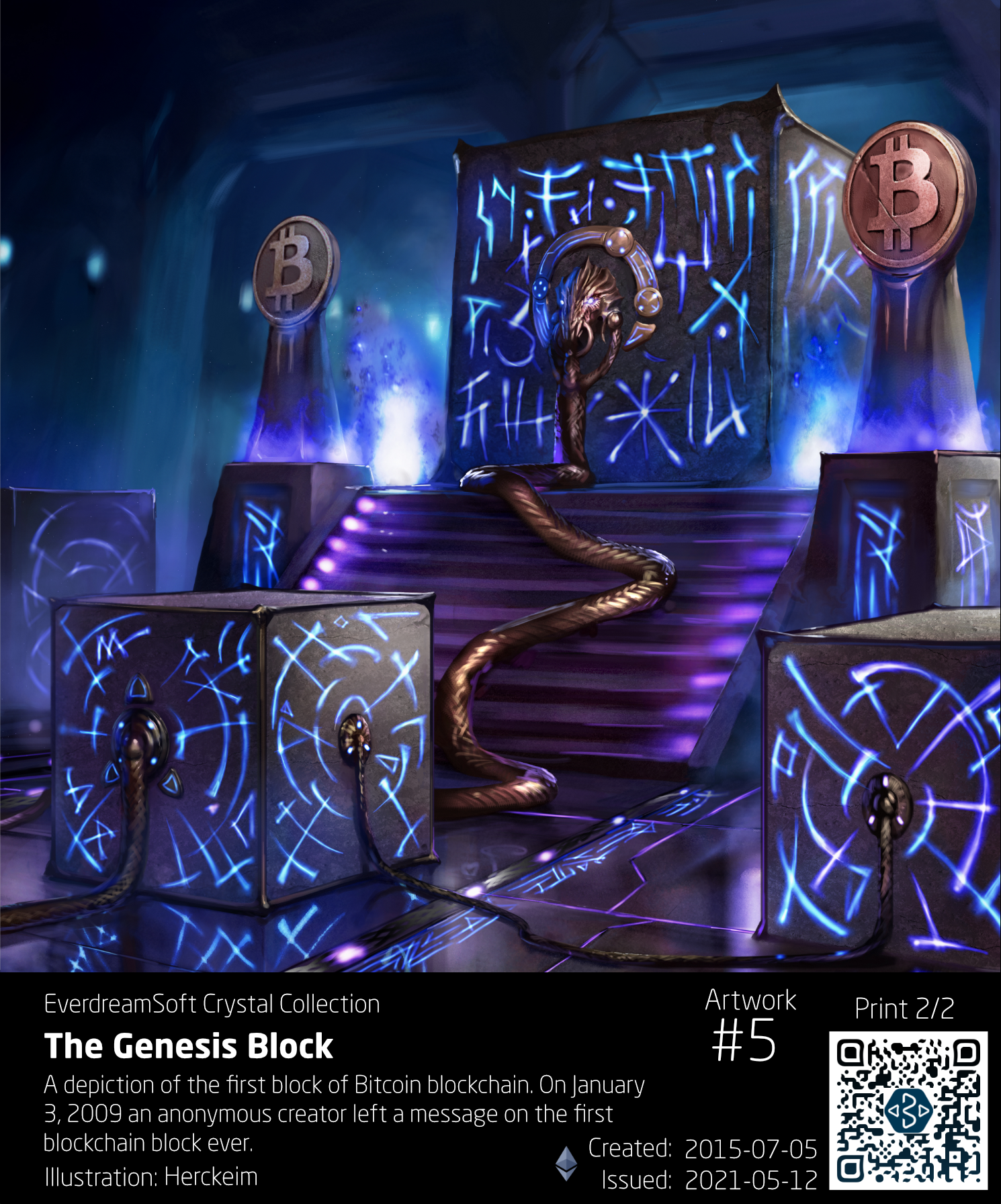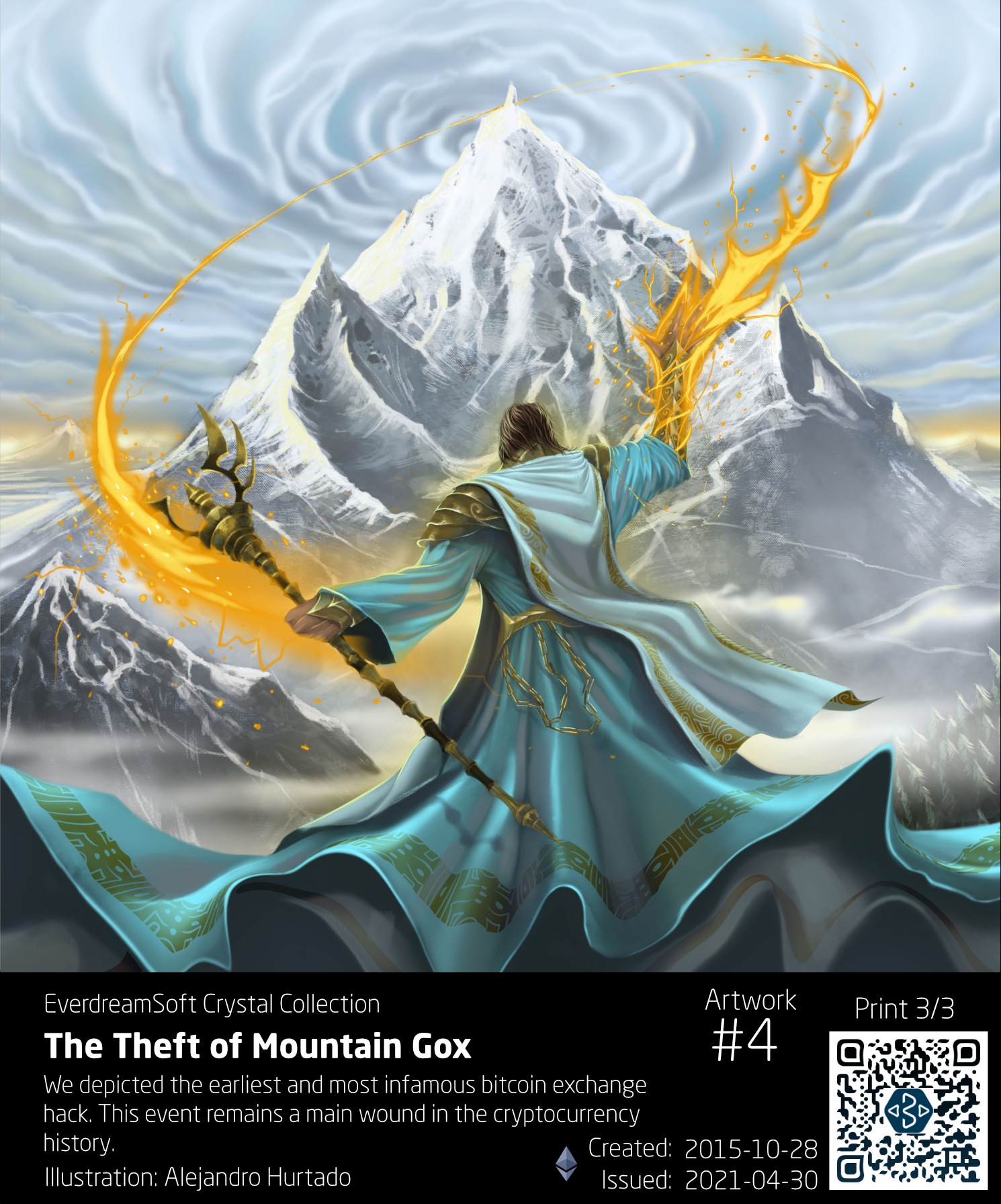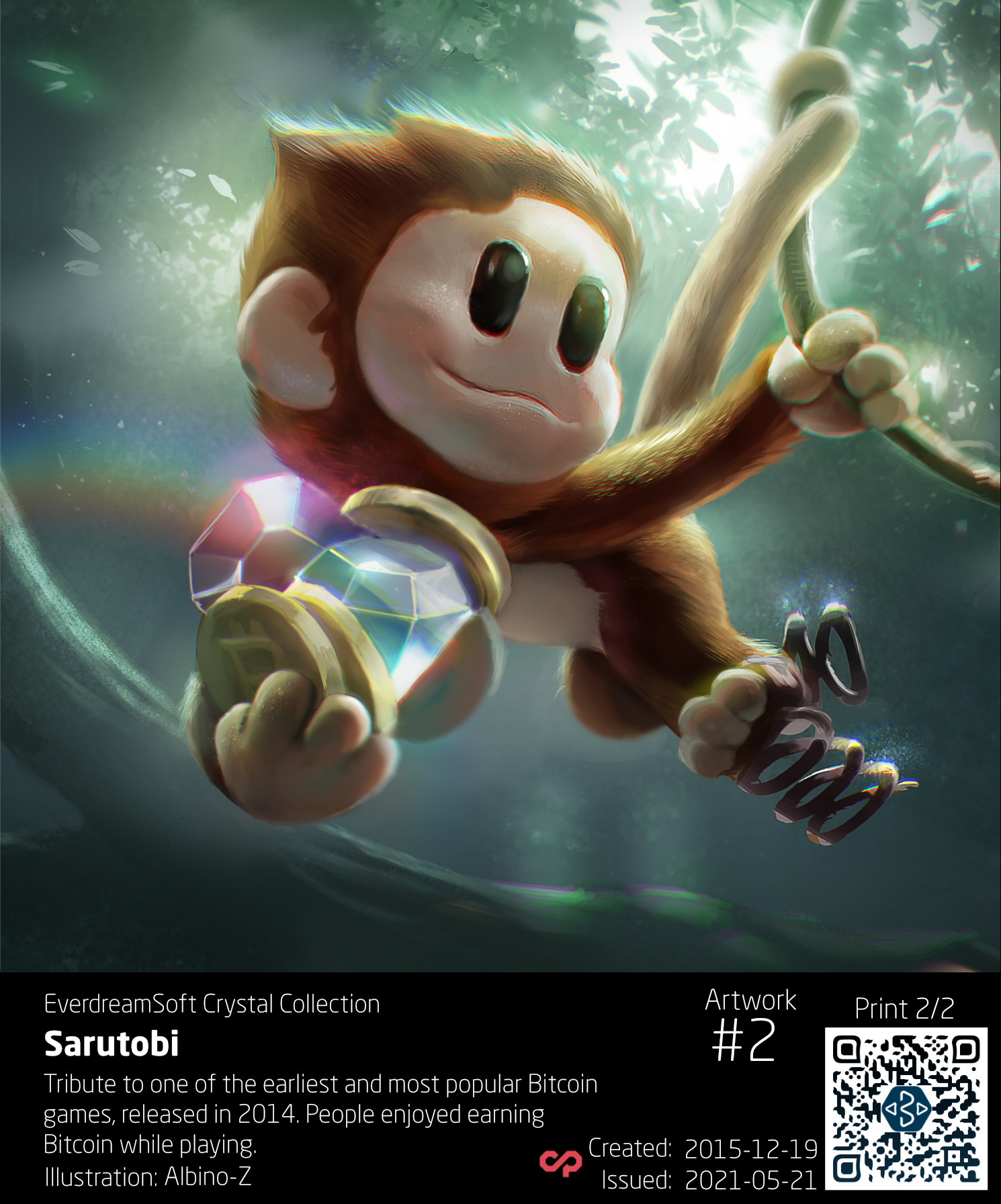 Crystal Collection
Crystal Collection is a unique NFT collection of original artwork "prints" charged with a significant historical value. Crystal Collection was created by EverdreamSoft (EDS), the company behind one of the first blockchain games – Spells of Genesis (SoG) – funded by one of the first ICO back in 2015.
In this collection, EDS retraces some of the most important events and projects from the blockchain history, using original artworks initially created to be part of the first blockchain tradable cards in SoG.
Each artwork is minted in a limited number of "prints" (1 to 15), each numbered print is attached to an NFT. One print of each artwork having more than one print in total is be offered — as a gift or reward!
The artworks are minted on different blockchains.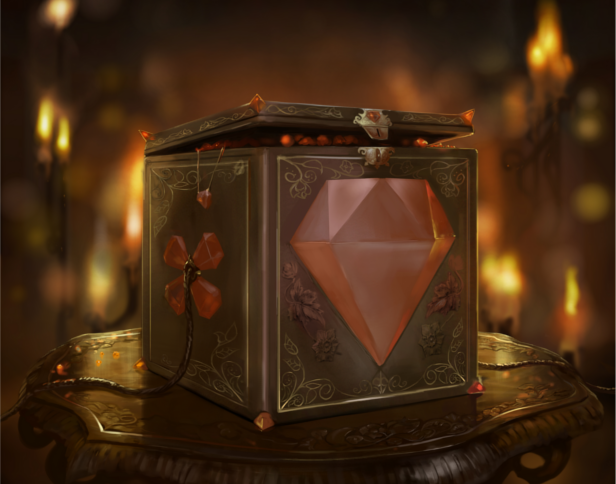 The Box of Precious GEMZ
Artwork #1
Illustration: Herckeim
Prints: 2
Blockchain: Ethereum
In partnership with the now defunct GetGems project. One of the earliest ICO.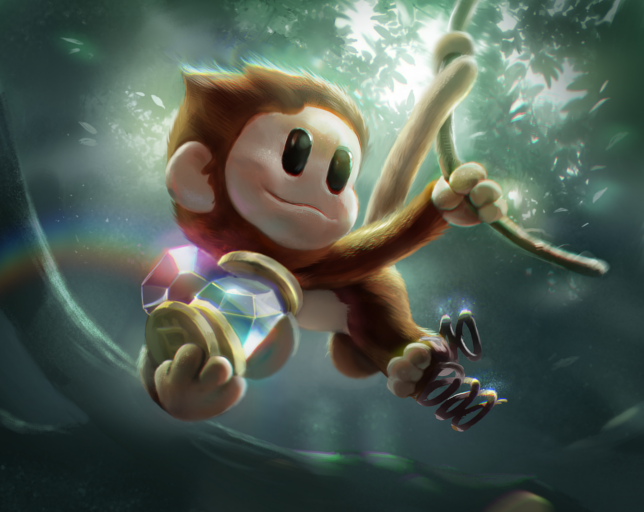 Sarutobi
Artwork #2
Illustration: Albino-Z
Prints: 2
Blockchain: Counterparty
Tribute to one of the earliest and most popular Bitcoin games, released in 2014. People enjoyed earning Bitcoin while playing.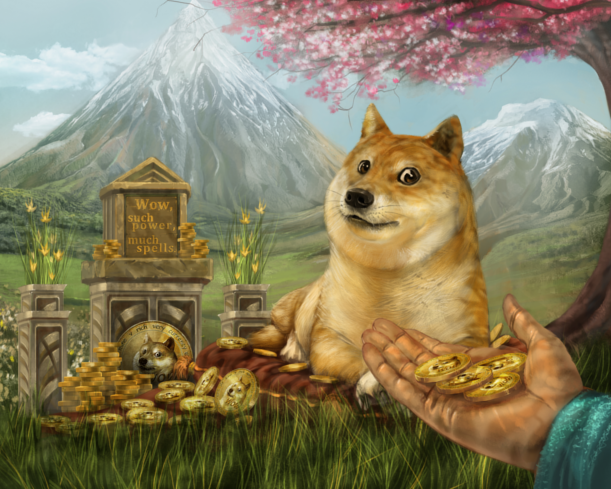 The Doge
Artwork #3
Illustration: Albino-Z
Prints: 15
Blockchain: Ethereum
Created in December 2015, just one year after the project creation. At that time, Dogecoin community was all about generosity.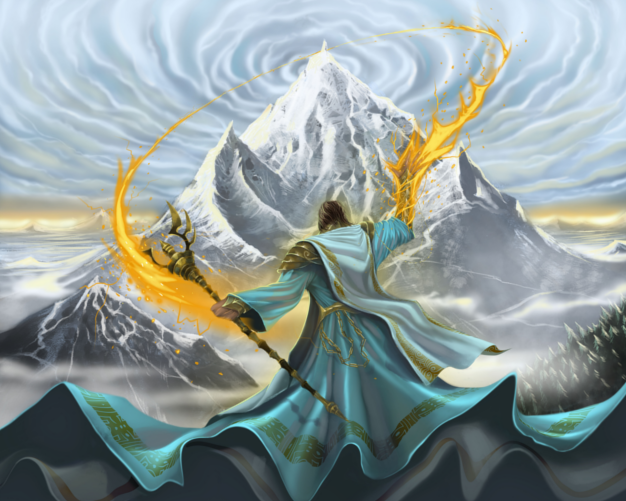 The Theft of Mountain Gox
Artwork #4
Illustration: Alejandro Hurtado
Prints: 3
Blockchain: Ethereum
We depicted the earliest and most infamous bitcoin exchange hack. This event remains a main wound in the cryptocurrency history.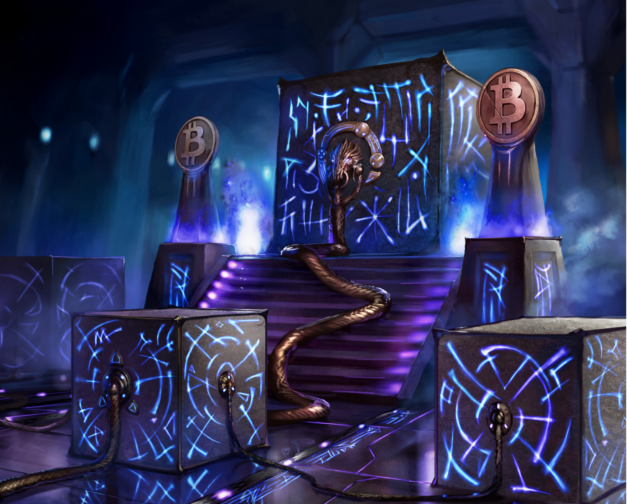 The Genesis Block
Artwork #5
Illustration: Herckeim
Prints: 2
Blockchain: Ethereum
A depiction of the first block of Bitcoin blockchain. On January 3, 2009 an anonymous creator left a message on the first blockchain block ever.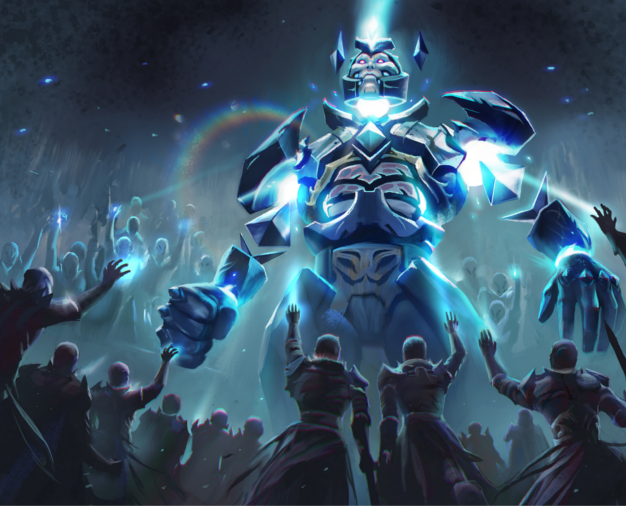 The Colossus of DAO
Artwork #6
Illustration: Albino-Z
Prints: 1
Blockchain: Klaytn
A depiction of the infamous "The DAO" project. The colossus was supposed to be invincible, powered by Ether holders. The artwork was released just a day before The DAO got hacked.
Artwork series and # of prints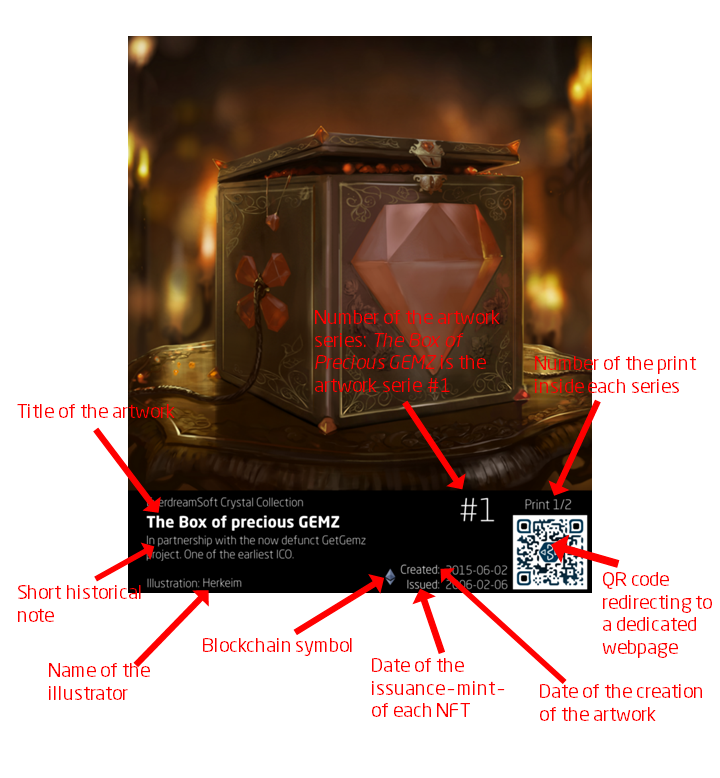 Artwork series: Each artwork series has its number. "The Box of Precious GEMZ" is the artwork series #1. Other artworks will be revealed progressively, not necessarily in chronological order (i.e. the artwork #2 will not automatically be sold as the second one, but may be unveiled later).
Print number: Each artwork series contains a limited number of units – "prints". The prints are numbered, e.g. "print 1/2" designs the print #1, out of the total of 2 units.
Creation date: The creation date is the date of the creation of the artwork – the illustration (also called asset).
Issuance date: The issuance date indicates the date when this print was minted – issued – as an NFT (Orb).
Blockchain symbol: The artworks in Crystal Collection are issued on different blockchains. The symbol indicates the blockchain this particular print was issued on.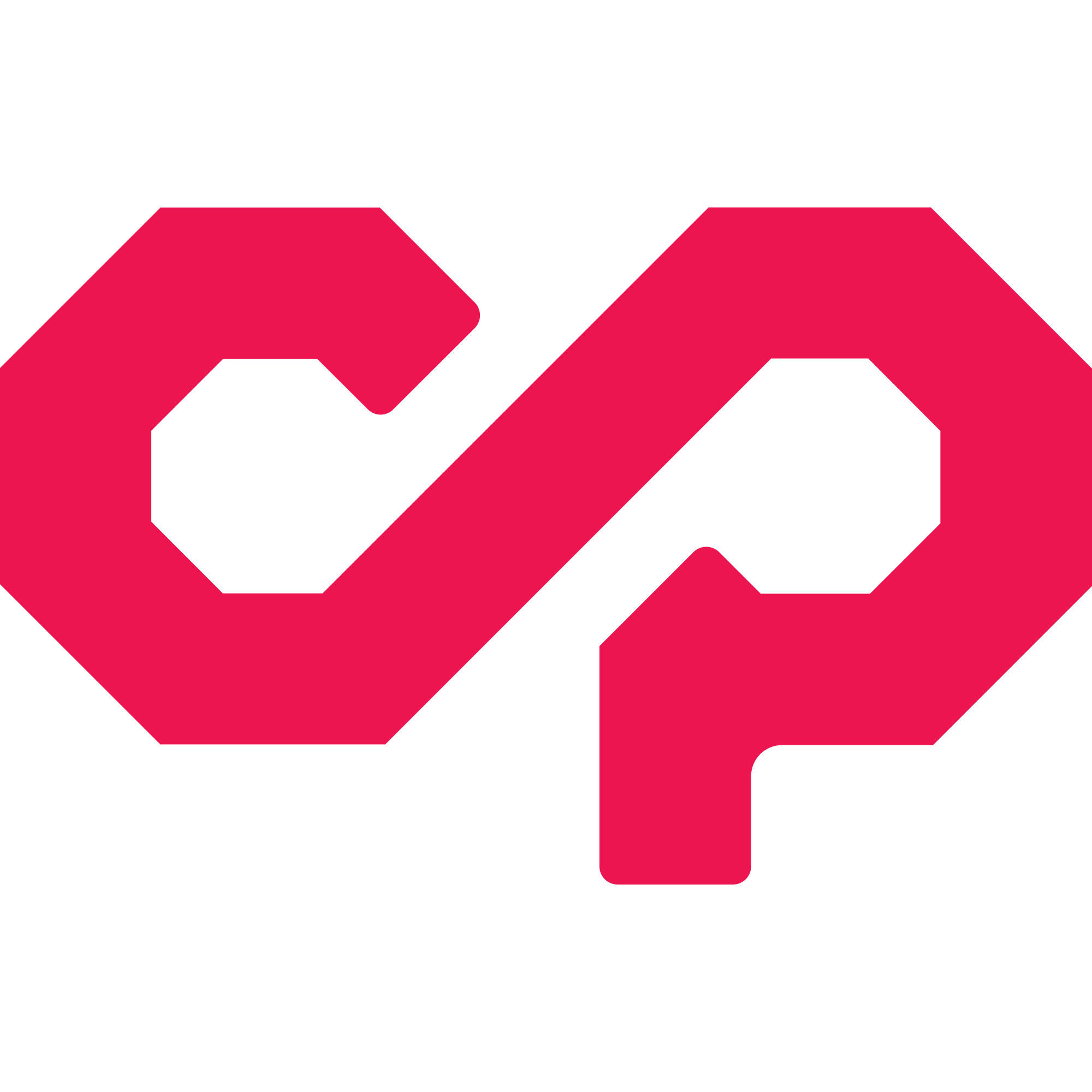 Counterparty is a peer-to-peer financial platform and distributed, open source Internet protocol built on top of the Bitcoin blockchain and network. It is a "metacoin"-type protocol. It provides such features as tradable user-created currencies or a decentralized asset exchange.
Counterparty was used as a platform for NFTs far before the release of Ethereum mainnet. 
Ethereum is a decentralized, open-source blockchain with smart contract functionality. Ether (ETH) is the native cryptocurrency of the platform.
Ethereum was proposed in 2013 by programmer Vitalik Buterin. Development was crowdfunded in 2014, and the network went live on 30 July 2015, with an initial supply of 72 million coins.
Ethereum is a very popular chain for NFTs.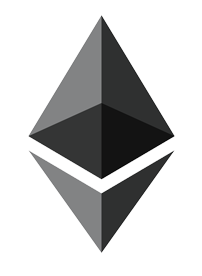 Klaytn is Kakao's global public blockchain project. It combines features of both public blockchains (decentralized data & control, distributed governance) and private blockchains (low latency, high scalability) via an efficient 'hybrid' design.
Kusama is a network built as a risk-taking, fast-moving 'canary in the coal mine' for its cousin Polkadot. Kusama is built using Substrate, with nearly the same codebase and industry-leading multichain infrastructure as Polkadot.