Next-generation multi-chain wallet &
DApp browser with integrated newsreader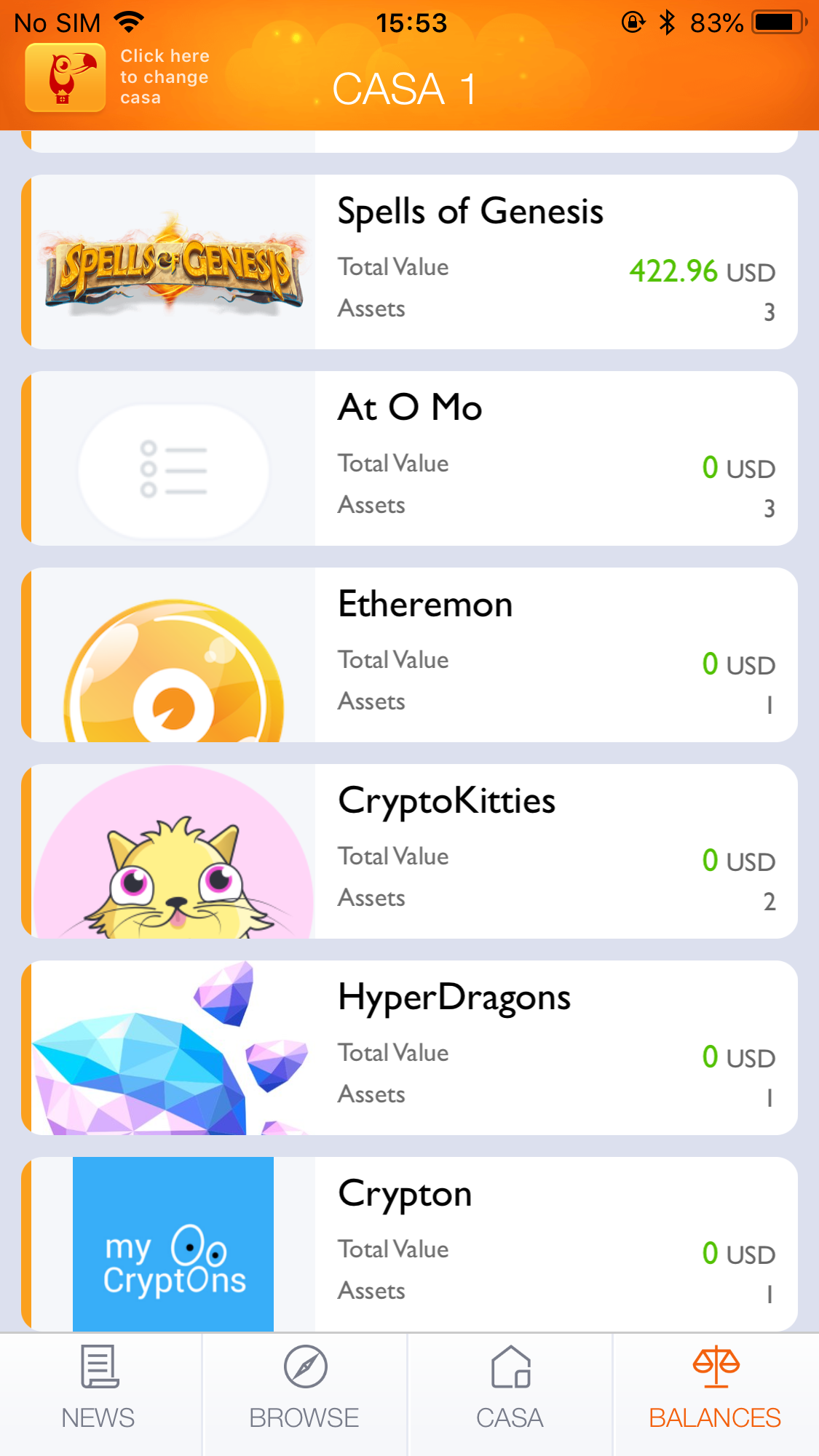 Currently supporting BTC, ETH, ERC-20, ERC-721, Counterparty assets, more chains and tokens coming soon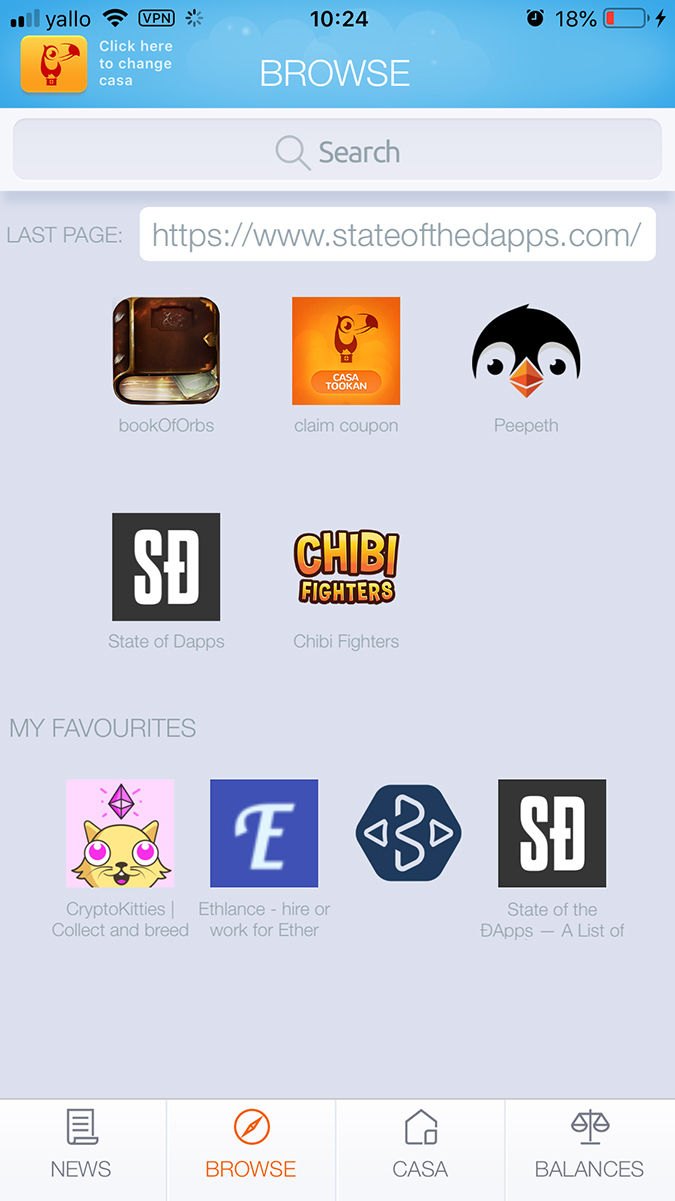 Open your favorite games and other Apps requiring Web3 connection directly from your wallet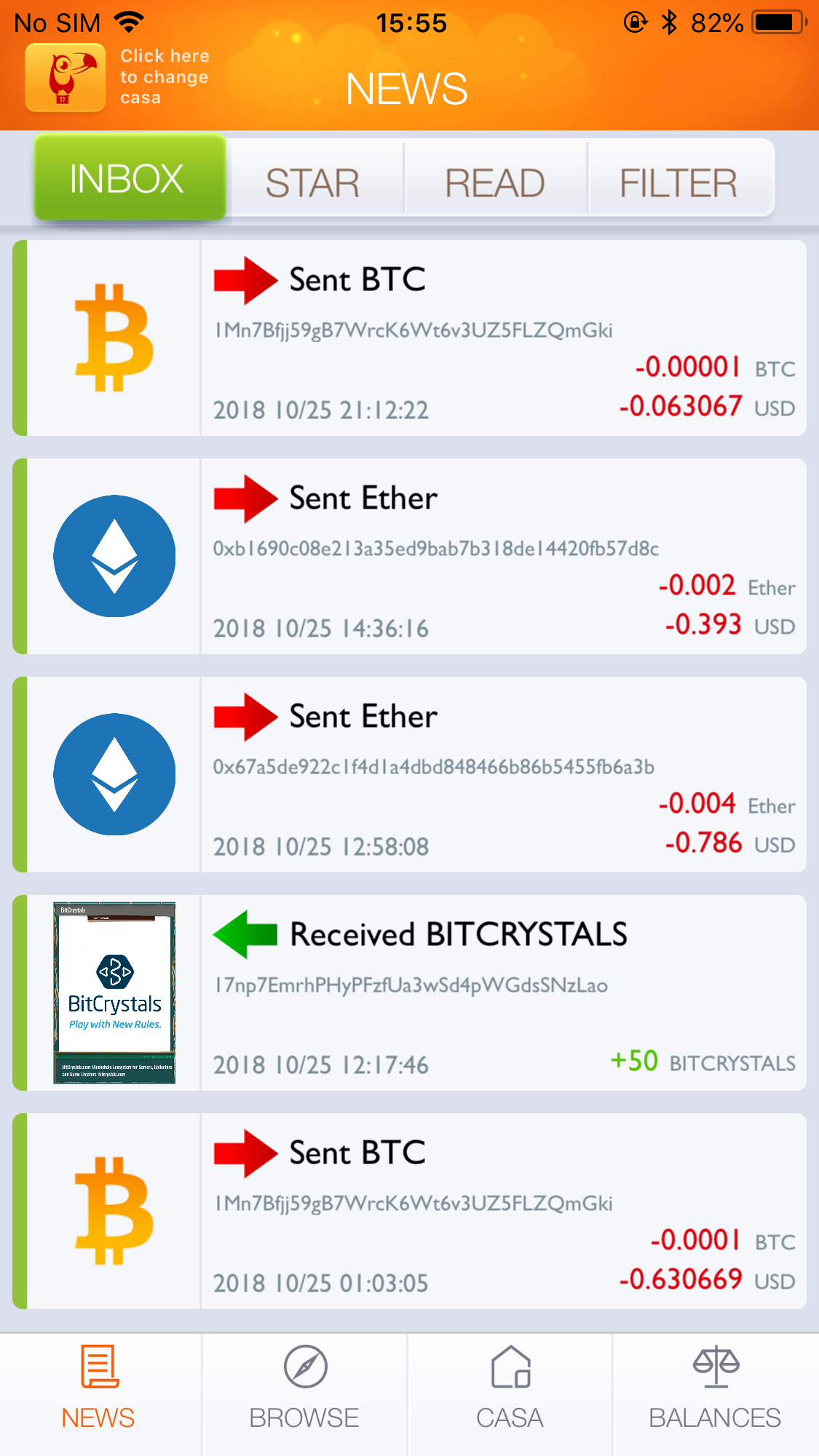 Stay informed on the latest developments and projects of the crypto game world. Check instantly your transaction history
Security
Casa Tookan Wallet is a secure non-custodian wallet: you are the only keeper of your tokens and blockchain collectibles
Chrome Extension
Casa Tookan Wallet will be available also as a Chrome extension for easier use on your desktop.
This way, you'll be able to browse and connect to your favorite DApps whether you are on a mobile device or desktop.
Coming soon
Convenience
Instantly check your balance and transaction details
QR code to easily copy and share your address
Custom transaction fees
News Feed Subscription
Decide which feed you want to follow depending on your interests. Receive news directly from your favorite game.
For developers: Check Crystal Spark
Coming soon
Designed for Gamers & Collectors
Casa Tookan Wallet features an enhanced view of art items and collectibles
Monthly Airdrop
Monthly Airdrop Subscription: Subscribers receive a package of blockchain gifts each month: tokens, assets, new collectibles and game items.
Discover new exciting items each month!
Coming soon
Crystal Suite Cross-Compatibility
BitCrystals for your engagement & Unlock premium features
Casa Tookan Wallet rewards its users for their loyalty and engagement.
By being a BCY holder, or by paying a certain amount of BCY you can unlock premium features in Casa Tookan Wallet.
Coming soon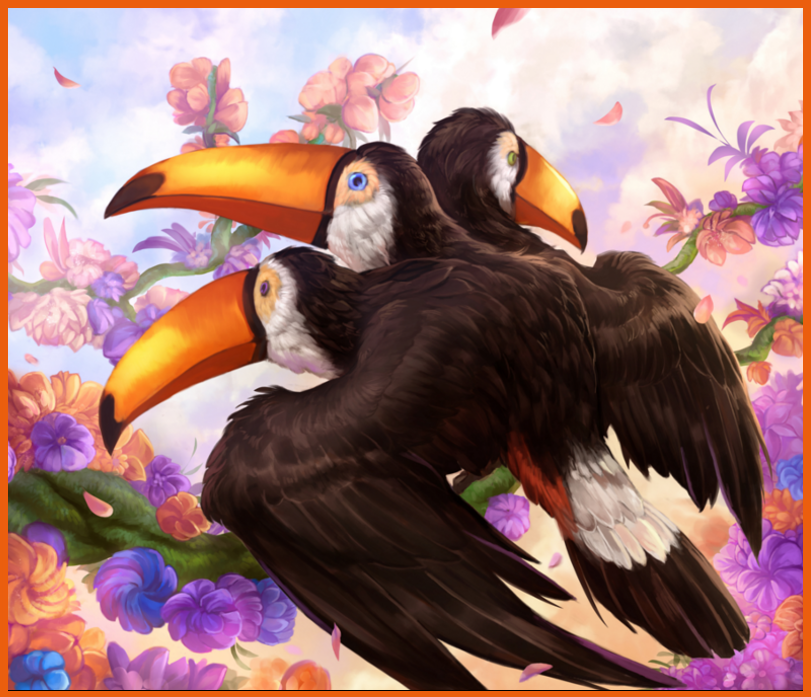 Casa Tookan Wallet newsfeed integration
Push your news directly to the CTW newsfeed to reach your users where they are.
Integration with Orb Explorer
Orb Explorer is accessible directly from CTW browser.
Connect your wallet directly to your collections' balance page!
Compatible DApps
Is YOUR DApp missing on the list?
Shoot us a message, we'll be happy to learn more about your project, test its compatibility with Casa Tookan Wallet and list it!