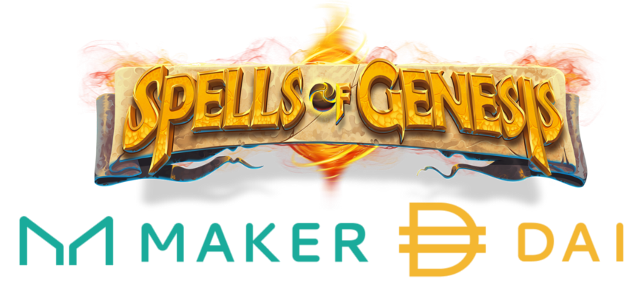 EverdreamSoft (EDS) is happy to announce an integration between MakerDAO and Spells of Genesis (SoG). SoG is joining Maker's Dai Gaming Initiative, launched in March 2020. The Dai Gaming Initiative aims at helping Dai – a decentralized cryptocurrency pegged to USD (stablecoin) – reach critical mass in the global economy.
Win Dai by playing Spells of Genesis: over 700 DAI to be distributed each month!
Every month, the top SoG players are rewarded with valuable blockchain cards (top 50 players) and with an in-game Gold currency (top 2000 players).
In July and August, on top of the usual rewards cited above, the top 200 players will also be rewarded with Dai. The amount of Dai received will vary depending on the player's position on the leaderboard, going from 5 Dai to 25 Dai for the best player of each month!