Sarutobi
Artwork #2
Illustration: Albino-Z
Prints: 2
Blockchain: Counterparty (Bitcoin)
Tribute to one of the earliest and most popular Bitcoin games, released in 2014. People enjoyed earning Bitcoin while playing.
Sarutobi, meaning "MonkeyFly" in Japanese, is a mobile game created by mandelduck. 
The goal of the game is to help Tobi build momentum swinging on his vine, then at the optimal moment fling him through the air collecting BTC and bananas along the way.
Sarutobi, cross-compatible with Spells of Genesis, was one of the first games using cryptocurrencies and blockchain elements.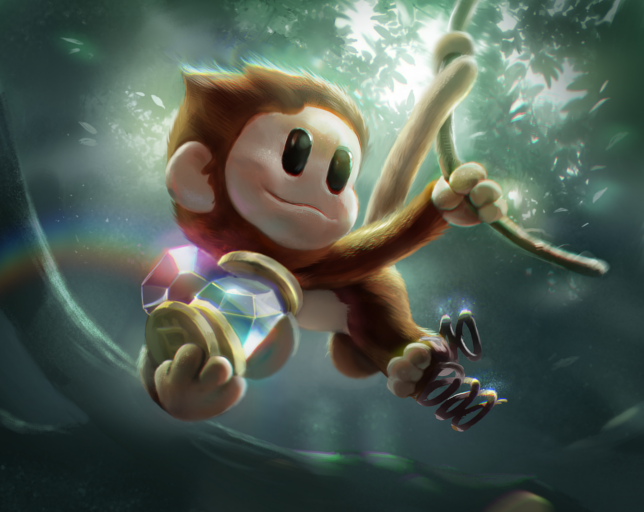 Crystal Collection
Crystal Collection is a unique NFT collection of original artwork "prints", charged with a significant historical value. Crystal Collection was created by EverdreamSoft (EDS) the company behind one of the first blockchain games – Spells of Genesis (SoG) – funded by one of the first ICO back in 2015.
In this collection, EDS retraces some of the most important events and projects from the blockchain history, using original artworks initially created to be part of the first blockchain tradable cards in SoG.
Each artwork is minted in a limited number of "prints" (1 to 15), each numbered print is attached to an NFT. The artworks are minted on different blockchains.
Artwork series and # of prints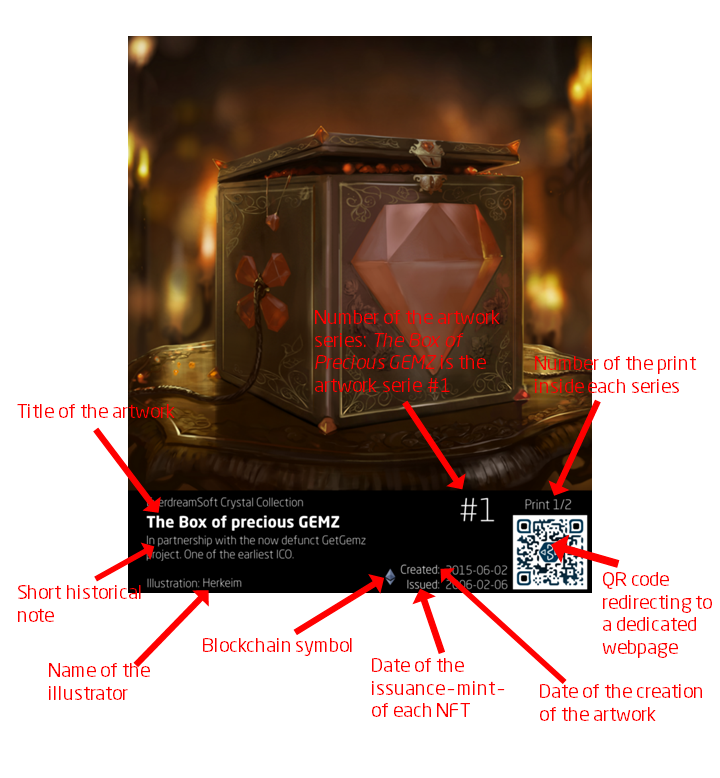 Artwork series: Each artwork series has its number. "The Box of Precious GEMZ" is the artwork series #1. Other artworks will be revealed progressively, not necessarily in chronological order (i.e. the artwork #2 will not automatically be sold as the second one, but may be unveiled later).
Print number: Each artwork series contains a limited number of units – "prints". The prints are numbered, e.g. "print 1/2" designs the print #1, out of the total of 2 units.
Creation date: The creation date is the date of the creation of the artwork – the illustration (also called asset).
Issuance date: The issuance date indicates the date when this print was minted – issued – as an NFT (Orb).
Blockchain symbol: The artworks in Crystal Collection are issued on different blockchains. The symbol indicates the blockchain this particular print was issued on.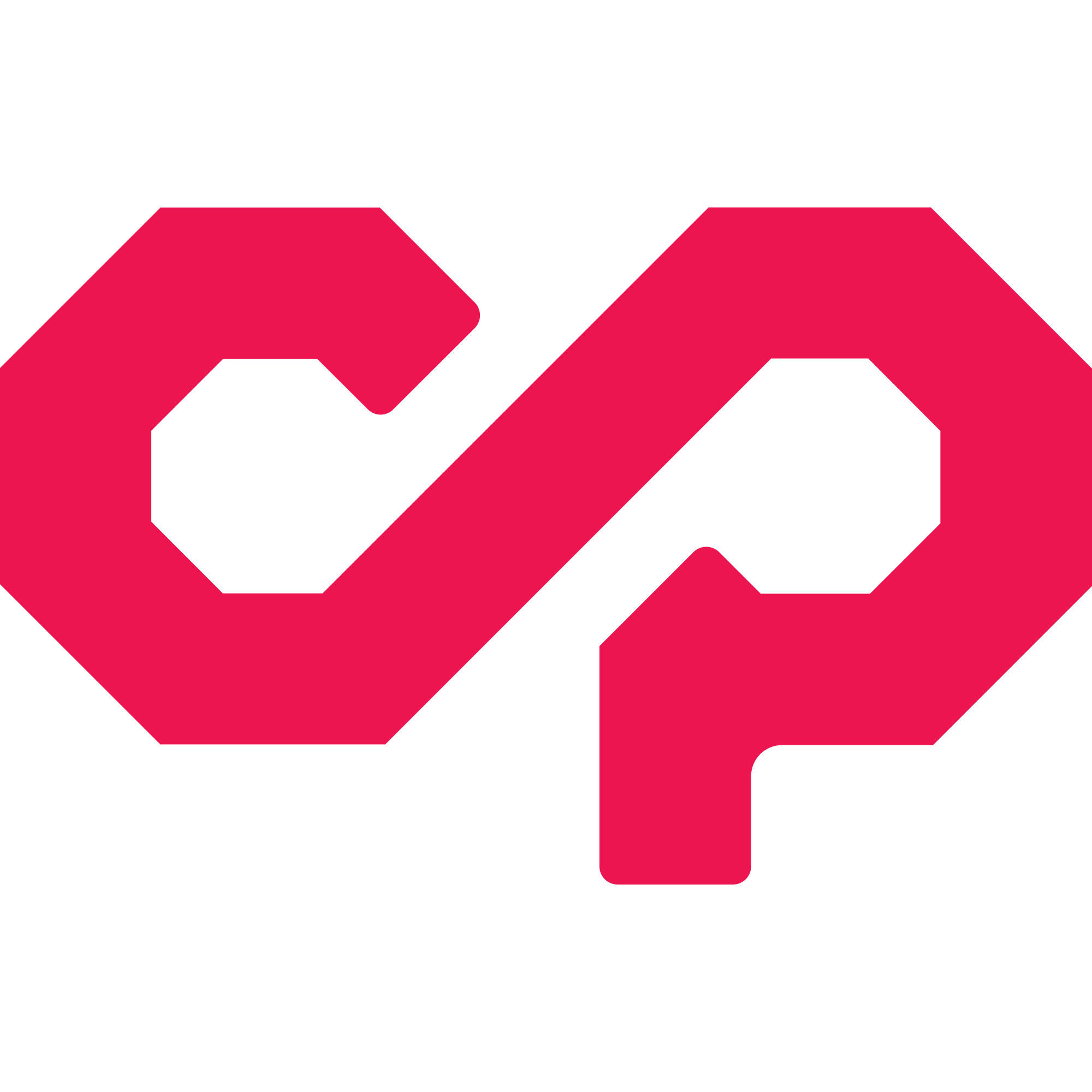 Counterparty
Counterparty is a peer-to-peer financial platform and distributed, open source Internet protocol built on top of the Bitcoin blockchain and network. It is a "metacoin"-type protocol. It provides such features as tradable user-created currencies or a decentralized asset exchange.
Counterparty was used as a platform for NFTs far before the release of Ethereum mainnet.